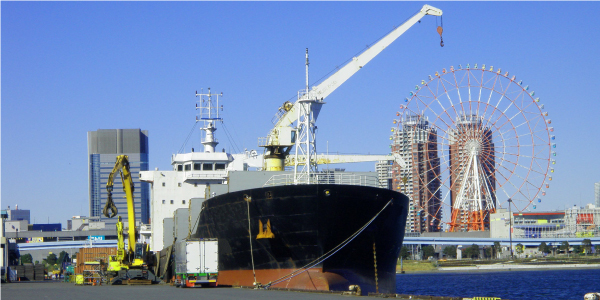 The joint export of steel scraps to foreign countries
Kanto Tetsugen Cooperative Association was established in November, 2001 to make the joint export of steel scraps to foreign countries.C.A. consists of 80 companies of metal recycle business in Tokyo, Saitama, Kanagawa, Chiba, Gumma, Tochigi, Ibaraki, Yamanashi prefectures.The members of Kanto Tetsugen belong to each local eight branches(SHONAN-KAI, KEIHIN-KAI, KEIYO-KAI, SAIKYO-KAI, YAMANASHI-KAI, GUMMA-RYOMO-KAI, IBARAKI-KAI, TOCHIGI-KAI),and cooperate each other to export steel scraps continuously.
Before 2001 the steel scrap industry in Japan was put in a critical situation by the economical recession,and the price of steel scrap was more or less 6,000 yen/ton(No.2 heavy grade) which is historically low one.In Kanto area,the price of steel scrap had been lower again and again.And it came necessary to develop more overseas markets.
We are exporting steel scraps to Korea, China and South East Asian countries.Our export result of 2014 is 250,000 tons and we are playing a big role in adjustment of supply and demand of steel scrap in Kanto Area.
---